During 2020, writing generated by artificial intelligence grew more sophisticated in its applications – and much more accessible to businesses and individuals.
Swedish AI writing toolmaker United Robots, for example, revealed that it was using a new app that can both auto-write stories about sports games – and auto-interview the coaches behind those wins and losses.
Meanwhile, OpenAI came out with a powerful, new AI-writing tool – GPT-3 – that put many AI writing experts in a swoon. And a new IBM app that auto-generates opinion articles was cited as potentially serious future competition to op-ed writers.
Plus, app integrator Zapier announced it can now integrate a popular AI writing tool with 2,000+ popular software programs. And some Web site editors shifted uncomfortably as an AI Web site editor won a 2020 journalism award for best-in-breed.
The state-of-the-art also took a darker turn as cybersecurity pros warned that hackers will soon be using AI to artfully craft malicious emails that appear to be from friends and colleagues.
The long view? Experts in journalism and other genres of writing predicted that automated writing is poised to become a significant creator of digital content across the Web.
It's no wonder then that surveys surfaced showing 56% of marketers see AI-generated writing as a job threat – as do 69% of journalists.
Here are the Top Ten Stories of 2020 that unearthed those trends:
Now, AI Is Conducting News Interviews, Too: Reporters looking over their shoulders at the automation of their jobs have a new concern: the advent of the robot-conducted interview.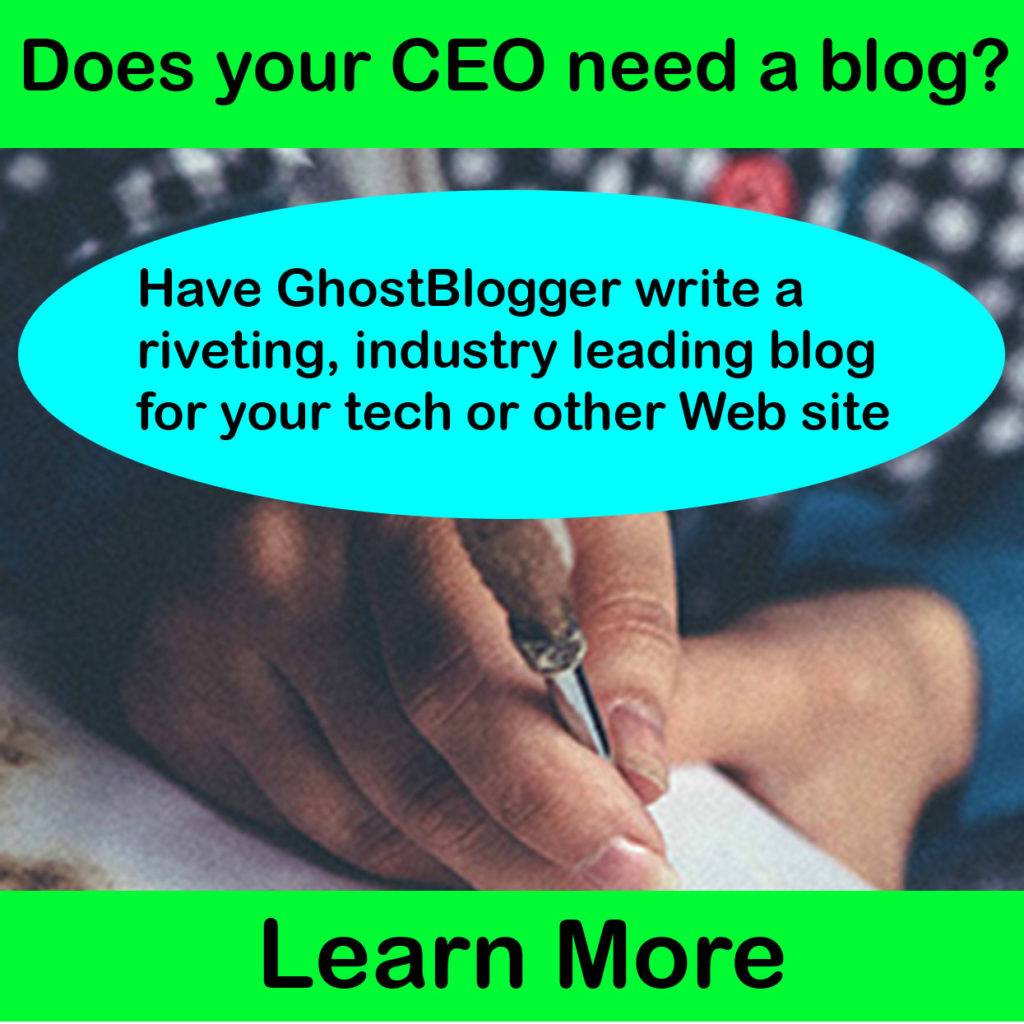 Specifically, Swedish AI-generated writing firm United Robots says it's already auto-interviewing sports coaches using an AI-driven computer program.
The instant-interview feature – known as Q & A – enhances the auto-sports reporting software United Robots has been using for years.
That code has been auto-writing stories on sports game results, drawing from up-to-the-minute data provided by the game coaches.
"Almost all Swedish local news groups publish automatically generated post-match reports of all games in all divisions in all sports — using United Robots NLG (natural language generation) based sports robot," United Robots reports on its blog.
"The new Q & A function adds a human element.
"After writing the match report, the robot sends relevant questions via text message to team coaches.
"The coaches' quotes are automatically inserted into the articles published on the news publishers' sites."
Since 2018, United Robots has conducted automated interviews with 602 coaches using its Q&A feature.
All told, 6,272 quotes on game results have been mined from those interviews and published across approximately 30 Swedish news sites, according to the United Robots blog.
*GPT-3 and AI Writing: Stunning, if Imperfect: Ever since the head-turning implications of auto-text generator GPT-3 became well known, many in the AI-generated writing community have been holding their collective breath.
Admittedly imperfect, the experimental auto-writing tool is nevertheless capable of astounding feats, leaving some of the top computer scientists in the world clamoring for a test-drive.
"The hype is real," observes Kelsey Piper, a writer for Vox.com who personally tried out GPT-3. "It has its shortcomings, but make no mistake: GPT-3 represents a tremendous leap for AI."
Adds Lou Kerner, founder, The Social Internet Fund: "GPT-3 is amazing. It's scary. It's exhilarating."
For starters, GPT-3 can generate fake news articles that are very tough to tell apart from the real thing – simply by taking a phrase of input from a human operator and running with it, according to GPT-3's creators.
Full-length emails can be conjured by the tool after you type in just a few bullet-points to get it started, according to OthersideAI.
And GPT-3 can generate blog posts that seem so authentic, one of them rocketed to number one in popularity on Hacker News – a collaborative news aggregator fed by some of the Web's most discerning intellects.
Still other startling feats from GPT-3 include its ability to auto-translate everyday language into legalese, quickly generate headlines and tweets and forge any number of first drafts of creative fiction and poetry.
There's even a new GPT-3-based tool you can use to auto-generate your own cyberpunk, apocalyptic, zombie or other fantasy simply by typing in a few words at a time.
One of the reasons GPT-3 is so incredibly powerful – and smart 
*AI Web Site Editor Wins Journalism Award: One of the winners of the 2020 Online Journalism Awards is a robot.
Sophi Automation, a tool that curates where news stories should be placed on Canada's The Globe and Mail Web site, brought-home-the- bacon in the category of technical innovation.
Currently, Sophi is "responsible for curating 99% of published content, examining how each piece is likely to contribute to subscriber numbers and advertising revenue," according to TechRadar writer Barclay Ballard.
*Opinion Journalism:  AI's Next Frontier?: While most AI-generated news stories are simple news reports about sports, business, crime and other data-rich musings, AI-generated opinion may be on its way.
Systems like IBM's Project Debater already generate a pretty good simulation of opinion – and could be harnessed to crank-out opinion pieces for news outlets, according to Cait O'Riordan.
She's chief product and information officer at the Financial Times.
"IBM-generated opinion could become significant," O'Riordan says.
Adds Calum Chace, a writer for Forbes, regarding Debater's impact on human writers: "There is a genuine question about whether new thought leaders will find it harder to get established."
Chace offers a wide-ranging look at journalism fueled by AI-generated writing in this Forbes piece.
*App Integration Tool Brings AI-Generated Writing to 2,000+ Popular Programs: AI-generated writing firm AX Semantics now has an app that integrates with Zapier.
Zapier is a commonly used Web service that helps Web apps work together.
Using the app, computer users are able to create automated written reports and similar narratives drawing on data from commonly used programs like Salesforce, WordPress, Magento and Shopify.
All told, the new app enables users to feed data from more than 2,000 software packages into AX Semantics for easy processing into reports and other narratives, according to Sabine Schymik.
She's a partner management officer at AX Semantics.
A free demo of the integration is available from AX Semantics.
*Next Up: AI-Generated Malicious Emails: Cybersecurity pros warn that hackers will soon be using AI to artfully craft malicious emails that appear to be from friends and colleagues.
Specifically, hackers will use AI to infiltrate the computers of your friends to study how they interact with you, how their calendar meshes with yours, how they share inside jokes with you – and even the precise style of writing they use with you.
The result: Malicious emails auto-generated by AI arriving in your inbox, which will be nearly impossible to distinguish from the authentic article.
Click on a link in one of those fake messages, and you could be downloading ransomware onto your work computer faster than you can type, "Yes, Nichole is feeling better now. Thanks for asking."
Observes Mariana Pereira, director, email security products, Darktrace: "Hyper-realistic, machine-written copy is not some distant fiction.
"Rather, the technology required for this already exists today."
*Editor: AI Commonplace at News Outlets in Two Years: Already embraced by a number of top newspapers, the use of AI-generated writing and similar tools could become de rigueur in as little as two years, according to David Tomchak.
He's digital editor-in-chief at the London Evening Standard – a paper that has already brought AI on board.
Tomchak's caveat on AI: "We shouldn't throw away the quality of journalism in a rush to technology. We need to figure out how to use it properly.
"That will come from human beings — not from the technology itself."
This article featuring Tomchak — from the International News Media Association — offers a great overview of AI's application in journalism, along with an insightful Q&A with Tomchak.
Future Shock: Prepare for AI to Be The Web's Number One Author: While AI-generated writing insiders often downplay its potential impact on writers' jobs, Mayur Bhatt is not among them.
"It is only a matter of time before algorithms are able to write articles on any topic and for any target group," observes Bhatt, marketing head at SEO Services Guru.
"AI will probably even be able to produce excellent content at an enormous speed in the future.
"This makes it easier to individualize and personalize texts, so that all essential information about a reader flows in and affects the written and adapted text.
"AI gets to know the readers very well and can use all information about the recipient, so that each piece of content is individual.
"Just imagine what content arises when an AI can easily read your complete (public) Facebook profile and use this information for suitable content."
*Some Marketers Skittish About AI in Marketing: As AI-generated writing and similar tools are increasingly adopted by marketers, many fear AI could negatively impact their efforts.
Specifically, 56% of marketers surveyed for the 2020 State of Branding Report thought AI-generated writing and similar tools threaten to:
* Diminish creativity
*Eliminate jobs
*Hamper marketers' ability to differentiate their brand in the marketplace
Moreover, only 24% of marketers thought AI will impact marketing positively.
And 23% doubted that AI could automate marketing at all.
The report was released by Bynder, a digital asset management company.
Bynder's findings differ sharply from the views of major global marketers like Dell, Staples, American Express and JP Morgan Chase.
All have embraced AI-generated writing to punch-up their marketing.
Study: Majority of Journalists Fear AI: A new poll released by the Press Gazette – a publication covering journalism in the UK — found that 69% of readers surveyed see AI as a job threat.
The finding – drawn from more than 1,200 poll respondents – undermines the ongoing assurances of many proponents of robot written journalism.
They insist AI will enable journalists to focus on highly creative pieces – and leave mundane, formulaic writing to the machines.
"My instinct is that, over time, this will start to take on more of the less enjoyable, repetitive work – and allow journalists to go out and do the human element of the work," says Joseph Hook, editor, Radar.
But other early adopters of AI-generated writing indicate journalists could be getting more than they bargained for as they work alongside silicon-based sidekicks.
"I think we will get to the stage where we don't need the human journalist," says Jane Barrett, global editor for media news strategy at Reuters.
"But it will be up to each publication as to what they are happy to put through – and there will be regular testing," she adds.
(For an in-depth look at how AI is impacting writers' livelihoods in 2021, check-out: "The Robots Cometh: How artificial intelligence is automating writing jobs," by Joe Dysart.)

Share a Link:  Please consider sharing a link to https://RobotWritersAI.com from your blog, social media post, publication or emails. More links leading to RobotWritersAI.com helps everyone interested in AI-generated writing.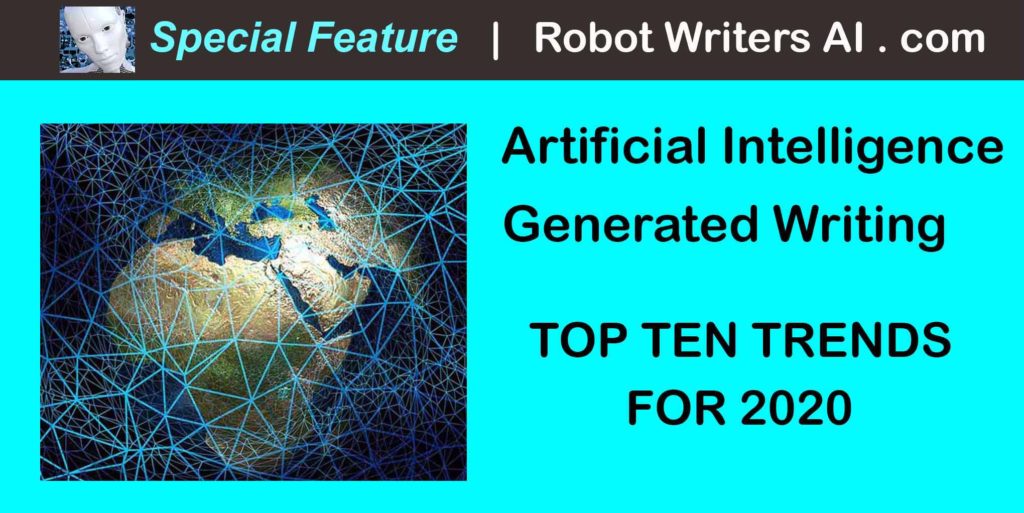 –Joe Dysart is editor of RobotWritersAI.com and a tech journalist with 20+ years experience. His work has appeared in 150+ publications, including The New York Times and the Financial Times of London.
Join our newsletter to be instantly updated when the latest issue of Robot Writers AI publishes
We respect your privacy.
Unsubscribe at any time — we abhor spam as much as you do.
The post The Top Ten Stories of the Year in AI Writing: 2020 appeared first on Robot Writers AI.