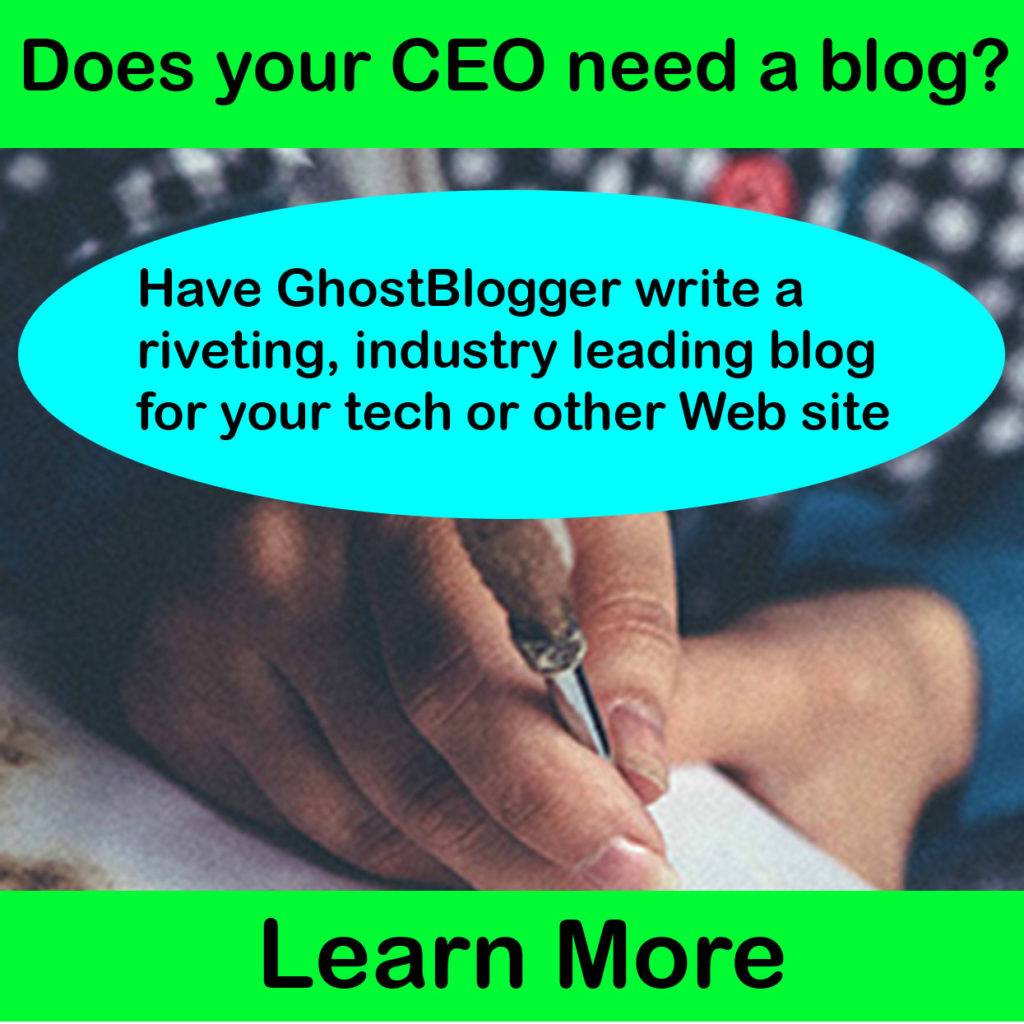 AI-generated writing pioneer United Robots is promising to roll-out a news service soon that generates an automated text any time a pro hockey player is drafted or traded.
Riding the trend in AI news personalization, the AI bot can also be tweaked by news publishers to cover all such news in pro hockey – or only events associated with a home team or geographical region.
Included in each AI breaking news text will be info on the hockey player's physique, player position, career and performance states.
A major proliferator of automated news in Sweden, United Robots is known for adding creative twists to basic AI-generated stories.
It's AI-driven sports news writing tool, for example, includes a service that enables news publishers to auto-text team coaches smartphones to secure coach quotes right after the game.
The auto-interview service has been great for publishers.
But the service has not been as sweet for some Swedish freelance news writers, who have lost their jobs to the innovation.
For an in-depth look at how robots are replacing writers across the spectrum in 2021, check-out, "The Robots Cometh: How artificial intelligence is automating writing jobs," by Joe Dysart.
In other AI-generated writing news:
*AI Automation on a Tear at Chinese News Service: Chinese news automation start-up Xinhau Zhiyun has rolled-out a new robot that automatically shoots short news videos.
The robot is great at reporting on emergency driven events like traffic accidents, earthquakes and floods, according to Liu Ruqing, a writer for Nikkei Asia.
When an emergency occurs, the bot interfaces with automated news software, which transforms the raw video into a fully formatted news story, according to Ruqing.
36Kr — a China-based publishing and data company focused on the 'new economy' — recently tested the robot, confirming remarkable results.
"When a reporter selected a video clip and a text template in the cloud news center, a video news article was produced within a minute — it was like using PowerPoint," Ruqing observes.
Xinhau Zhiyun's robot is just one of a number of automated news technologies the company is marketing, according to Ruqing.
*AI Editing Comes to MS Word's Desktop Version: AI-assisted writing – already embedded in Microsoft 360 – is now available in the desktop version of MS Word.
Observes Matt Hanson, a writer for TechRadar: "While the Windows 10 version of Word already checks your grammar and highlights errors, the new tool goes even further."
It uses AI "to check your writing and make advanced suggestions based on clarity, formality, inclusiveness and more.
"It will also highlight sensitive geopolitical references," Hanson adds. "Overall, it could make your writing a lot better."
*AI Editor Snags $25 Million in New Funding: Another AI Editor – Wordtune – has snagged $25 million in new funding from venture capitalists.
"We raised more funding to double-down on our AI technology and continue to build additional category-defining products," says Ori Goshen, Wordtune's co-CEO.
Wordtune is available as a Chrome Extension and adds AI editing to apps operating in the Chrome universe, including Gmail, Google Docs, Slack, Whatsapp, LinkedIn, Twitter and Facebook.
*Florida Students Get AI Writing Help: Instead of pleading that their dog ate their writing homework, select Florida students can get help on such assignments from myPerspectives Florida.
It's an AI editing tool that offers students immediate, personalized, and actionable feedback on their writing assignments — for every skill level –before submitting them to their teachers, according to the maker, Savvas Learning Company.
All Florida schools using the myPerspectives Florida program will have access to the AI writing aid.
"Learning the craft of writing can be challenging for students, especially now in an age of text messaging," says Bethlam Forsa, CEO, Savvas.
"Students using myPerspectives Florida can now be inspired to revise their work, with state-of-the-art machine learning technology that makes the revising and editing process much more engaging and instructive," Forsa adds.
*IBM: Expect More Businesses to Use AI Summarization in 2021: Increasing numbers of businesses are expected to rely on AI-automated summarization in the coming year, according to Sean Sodha, a writer for IBM's Watson Blog.
Observes Sodha: "We are seeing clients' existing data pipelines start to integrate summarization.
"Extractive summarization will allow businesses to pull the most important sentences from a document and construct a summary that allows the reader to grasp the general idea quickly.
"This likely could be used in review analysis and on things such as customer reviews, press releases or news articles."
*Washington Post Launches Data Journalism Department: The Washington Post – a long-time player in AI-generated news – has formally established a department specializing in data journalism.
The move will enable the news outlet to further crystallize efforts to auto-produce articles, graphics and related visualizations from databases.
Meghan Hoyer, a veteran data journalist from The Associated Press will lead the department, which includes seven data journalists from various departments at the Post.
During the 2020 presidential election, the Post relied on AI-generated writing to offer speedier reports on how each candidate was faring.
*New Index Promises to Monitor AI Use in Journalism: A new index is slated to be activated in March that promises to monitor AI usage at news outlets across the world, according to Mohamed Abdulzaher.
Abdulzaher is co-founder of Artificial Intelligence Journalism for Research and Forecasting.
Dubbed the 'Global Artificial Intelligence Journalism Index,' the coming tool will "measure, track and visualize the performance of media companies using AI journalism technologies in producing, publishing and promoting content," according to Abdulzaher.
*Automating SEO-Writing, Courtesy AI: Writers looking to grab higher rankings in the search engines for their content should seriously consider AI-driven Search Engine Optimization (SEO), according to Vincent Terrasi.
Terrasi is product director at OnCrawl, an SEO-optimization service.
Specifically, Terrasi says AI-driven SEO can help content producers:
*Automatically identify the right keyphrases and keywords to use
*Auto-optimize content for the search engines
*Automate SEO audits of digital content on the Web
*Look For Even More AI Personalized News in 2021: Expect news outlets to get even more personal in 2021, as they further customize what news stories you see, which images they prioritize for you, and which op-eds pop-up first when you log into their services, according to Renee Kaplan.
Kaplan is head of digital editorial development at the Financial Times.
Essentially, personalizing the news based on a specific reader's preferences, political leanings and similar attributes has resulted in greater reader interaction with news services – and increased subscriptions.
In 2021, Kaplan observes, "We'll be developing much more than just the customization of content preferences — combining it with understanding preferred modes of accessing and consuming content."
In addition, the Times will "seek out and leverage every possible kind of behavioral data about our users — trying to understand their day, their seasonal habit shifts, their weekend evenings, their professional aspirations, their families, their holidays," Kaplan adds.
Other metrics the Times will use to personalize news will include "understanding what topics in what formats or devices we need to prioritize for their needs — whether it's shorter audio briefings in the morning, an email digest of text links on Saturdays, or a customized desktop homepage during working hours," Kaplan adds.

Share a Link:  Please consider sharing a link to https://RobotWritersAI.com from your blog, social media post, publication or emails. More links leading to RobotWritersAI.com helps everyone interested in AI-generated writing.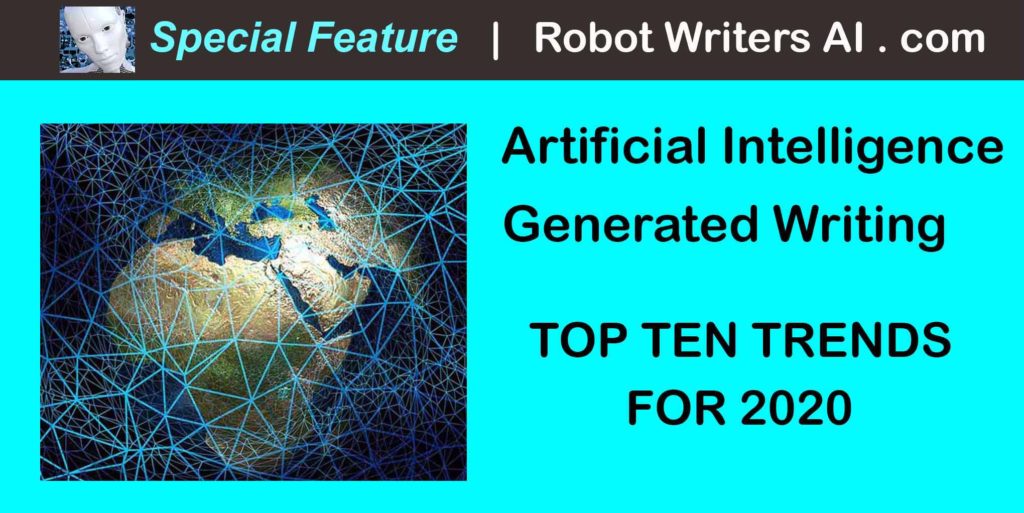 –Joe Dysart is editor of RobotWritersAI.com and a tech journalist with 20+ years experience. His work has appeared in 150+ publications, including The New York Times and the Financial Times of London.
Join our newsletter to be instantly updated when the latest issue of Robot Writers AI publishes
We respect your privacy.
Unsubscribe at any time — we abhor spam as much as you do.
The post With Every Hockey Draft or Trade, An Auto Text appeared first on Robot Writers AI.