Q4 2020 saw AI-generated writing continuing to raise eyebrows among writers as it won an award for best Web site editing tool from the Online Journalism Awards.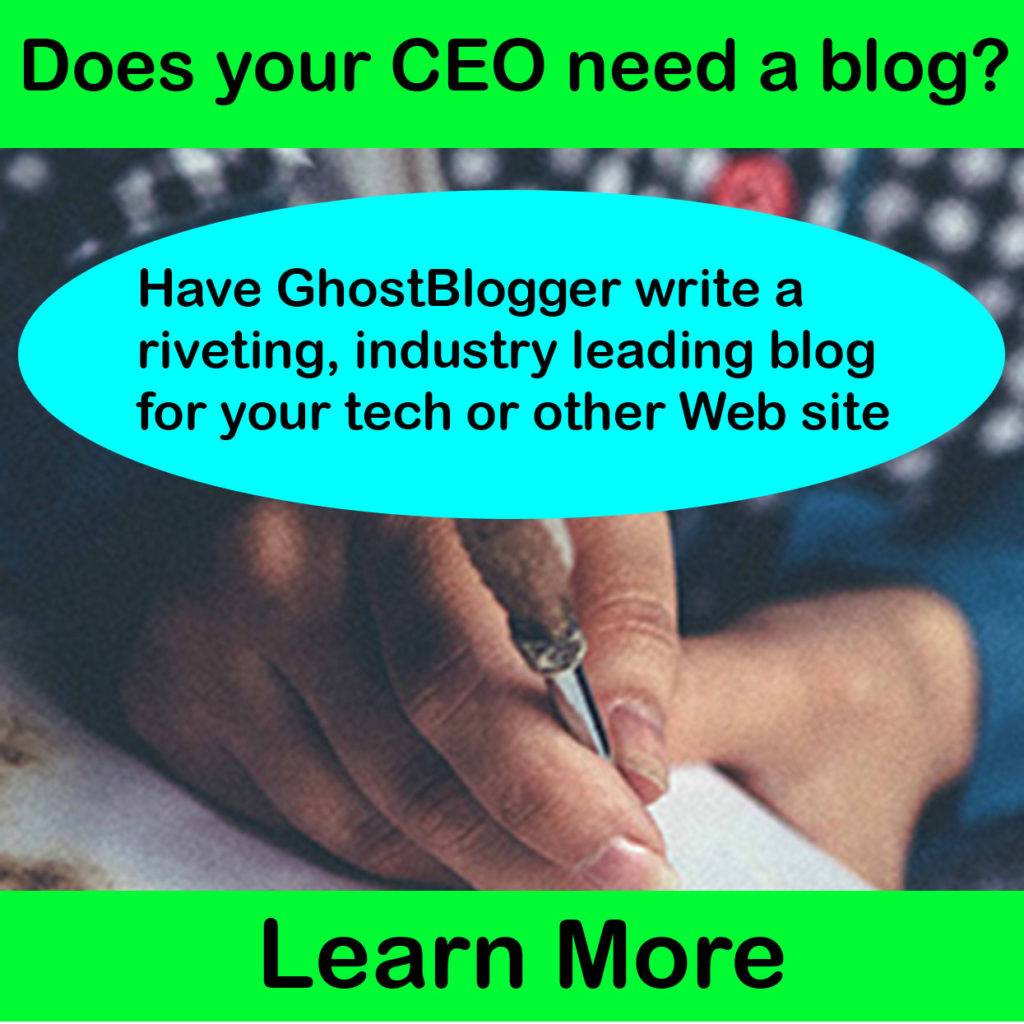 Meanwhile, AI-generated writing became much more accessible to everyday workers when a major apps integration service announced that it now has the capability to integrate a popular automated writing solution with 2000+ commonly used programs.
Plus, automated writing made additional inroads into the workplace with news that increasing numbers of financial services firms are embracing AI-generated writing as an auto-report writer.
There were also a number of reports of innovative new uses for the tech.
AI writing assistants like Grammarly and Writer, for example, are increasingly being tapped to standardize writing style at businesses.
And researchers at the University of Maryland used AI-generated writing to tell the story of how a protein morphs over time.
In addition, IBM and Pfizer have developed experimental AI software that detects Alzheimer's by analyzing how someone writes.
Reports on the darker side of the tech also flared-up.
Some worry that auto-text generators like GPT-3 could be harnessed to provide torrents of fake news — or essentially provide 'disinformation as service' to bad actors.
And others warn it's only a matter of time before AI is cleverly used to generate and send extremely personalized, malicious emails — directly to your inbox.
Here's a complete look at the Top Ten Stories in AI-Generated Writing that shaped Q4:
*AI Web Site Editor Wins Journalism Award: One of the winners of the 2020 Online Journalism Awards is a robot.
Sophi Automation, a tool that curates where news stories should be placed on Canada's The Globe and Mail Web site, brought-home-the- bacon in the category of technical innovation.
Currently, Sophi is "responsible for curating 99% of published content, examining how each piece is likely to contribute to subscriber numbers and advertising revenue," according to TechRadar writer Barclay Ballard.
*App Integration Tool Brings AI-Generated Writing to 2,000+ Popular Programs: AI-generated writing firm AX Semantics now has an app that integrates with Zapier.
Zapier is a commonly used Web service that helps computer users link their Web apps together.
Using the app, computer users are able to create automated written reports and similar narratives drawing on data from commonly used programs like Salesforce, WordPress, Magento and Shopify.
All told, the new app enables users to feed data from more than 2,000 software packages into AX Semantics for easy processing into reports and other narratives, according to Sabine Schymik.
She's a partner management officer at AX Semantics.
A free demo of the integration is available from AX Semantics.
*Financial Services Embraces AI Writing: Reports in the financial services industry are increasingly being generated by AI writing, according to an article in Inside Big Data.
Observes writer Neerav Parekh, CEO, vPhrase: "With every area of financial services having to analyze and report some sort of data, NLG (also known as AI-generated writing) can be put to work to automate repetitive, time-consuming workflows and increase the quality, speed and consistency of analytics and reporting."
The reports generated by AI-generated writing can be used by CIOs, data analysts, portfolio managers and compliance teams to gain an advantage over their competitors, Parekh adds.
He stresses that AI-generated reports pose no job threat to analysts and other staff.
Instead, the auto-reports will free-up workers to engage in other "high value tasks," according to Parekh.
For an in-depth look on how AI-generated writing is being used to auto-generate business reports, check out "Company Reports That Write Themselves," by Joe Dysart.
*AI as Style Guide: Writers once governed by the AP Style Guide or UPI Style Guide are now turning to AI-driven guides to standardize their writing, according to Jennifer Schmich.
She's senior manager, content systems, Intuit.
Observes Schmich: "The next generation style guide is here now.
"Grammarly and Writer, formerly Qordoba (two AI-driven writing assistants that auto-analyze writing and offer corrections and suggestions for improvement), have the best of everything that came before in one place — plus AI.
"AI improves the quality of automated language checks in the context of what the content means.
"The suggestions are delivered out to teams as they write — where teams write."
*Morphing Protein Writes AI-Generated Story: Researchers at the University of Maryland have developed an AI-generated writing tool to tell the story of how a protein morphs over time.
Essentially, the AI app is triggered to start writing when a protein changes its shape.
"Here we show the same AI architectures used to complete sentences when writing emails can be used to uncover a language spoken by the molecules of life," says Pratyush Tiwary, an assistant professor at the University of Maryland specializing in biochemistry and technology.
He's also senior author on the research.
"We show that the movement of these molecules can be mapped into an abstract language, and that AI techniques can be used to generate biologically truthful stories out of the resulting abstract words," Tiwary says.
*New AI Detects Alzheimer's in Writing: New experimental AI software from IBM and Pfizer can uncover early signs of Alzheimer's by analyzing writing style, according to a piece in The New York Times.
The in-development code – along with similar experimental software – "might actually alert you to some changes that [indicate] you ought to then go do a more complete exam," says Ajay Royyuru, vice president of health care and life sciences research, IBM.
Telltale signs of Alzheimer's detected by the software included certain misspellings, repeated words and the use of simplified phrases in place of grammatically complex sentences, according to Royyuru.
*Campbell's Uses AI to Target Consumer Ads: Campbell's Soup is using AI to select ads for regional markets – based on the concentration of Coronavirus cases in each location.
Consumers in regional markets hard-hit by Coronavirus see ads catering to shoppers trying to avoid grocery stores.
Meanwhile, consumers in regional markets virtually free of Coronavirus see ads that assume grocery shopping is perceived there as worry free.
Other variables the AI uses to skew the kinds of ads consumers see include weather, healthier alternatives to comfort food and grocery hoarding.
The result: Click-thru rates on ads placed by AI are often much higher than normal.
Some news outlets — which traditionally used editors to make story placement decisions — are now using AI robots similar to Campbell's tech to curate where and when to publish news stories on their Web sites.
*Disinformation-As-A-Service: GPT-3's Unintended Consequence?: Auto-writing wonder tool GPT-3 could signal the emergence of a new cottage industry: 'disinformation-as-a-service,' according to an article in Slate.
One scenario, according to author Chand Rajendra-Nicolucci: Using AI-generated writing to flood the Web with propaganda and overwhelm opposing viewpoints.
"Flooding involves producing a significant amount of content to distract, confuse, and discredit.
"Take the creation and dissemination of 'fake news' in the United States: People both abroad and at home churn-out stories that combine fact and fiction, undermining mainstream news organizations while distracting and confusing the public.
"By automating much of the writing process, sophisticated language models such as GPT-3 could significantly increase the effectiveness of flooding operations."
*Next Up: AI-Generated Malicious Emails: Cybersecurity pros warn that hackers will soon be using AI to artfully craft malicious emails that appear to be from friends and colleagues.
Specifically, hackers will use AI to infiltrate the computers of your friends to study how they interact with you, how their calendar meshes with yours, how they share inside jokes with you – and even the precise style of writing they use with you.
The result: Malicious emails auto-generated AI arriving in your inbox, which will be nearly impossible to distinguish from the authentic article.
Click on a link in one of those fake messages, and you could be downloading ransomware onto your work computer faster than you can type, "Yes, Nichole is feeling better now. Thanks for asking."
Observes Mariana Pereira, director, email security products, Darktrace: "Hyper-realistic, machine-written copy is not some distant fiction.
"Rather, the technology required for this already exists today."
Digital Marketers: Rough Ride Ahead With AI?: Digital marketer Dacian Cimpean says it could be tough going for marketers in coming years as an increasing torrent of Web content is automated by AI.
Cimpean observes: "It all depends on how fast we adapt, how fast the technology evolves — and how cheap and widely available it will be.
"One thing is clear: AI is consistent.
"It is only going to get better.
"(And) it can generate content at a speed that humans simply are not capable of."
*Special Feature: Company Reports That Write Themselves

Share a Link:  Please consider sharing a link to https://RobotWritersAI.com from your blog, social media post, publication or emails. More links leading to RobotWritersAI.com helps everyone interested in AI-generated writing.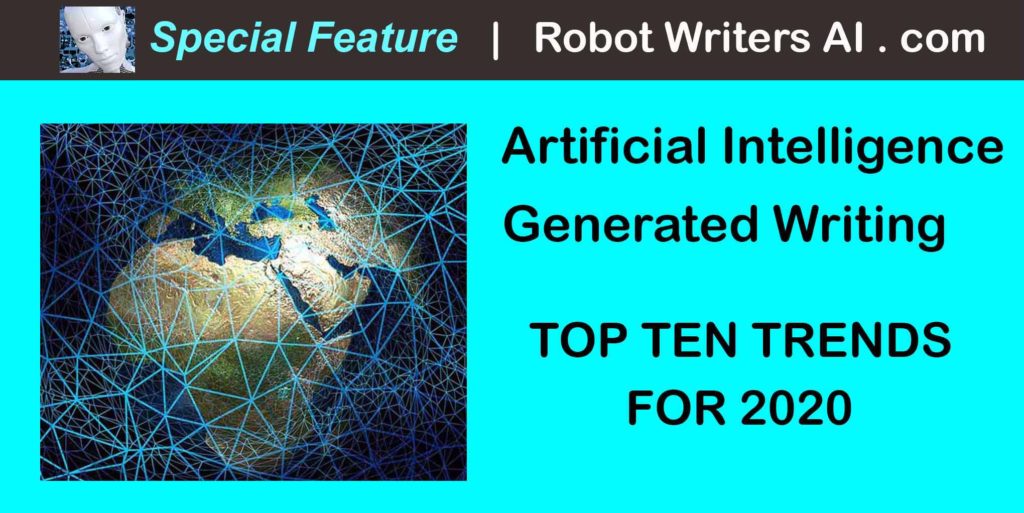 –Joe Dysart is editor of RobotWritersAI.com and a tech journalist with 20+ years experience. His work has appeared in 150+ publications, including The New York Times and the Financial Times of London.
Join our newsletter to be instantly updated when the latest issue of Robot Writers AI publishes
We respect your privacy.
Unsubscribe at any time — we abhor spam as much as you do.
The post Top Ten Stories in AI-Writing: Q4, 2020 appeared first on Robot Writers AI.